About Us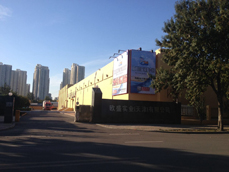 Deli-ocean (Tianjin)corporation Ltd. was a private enterprise registered in Tianjin Economic and Technological Development Area (TEDA) since July ,2000. It's registered capital is USD 2,000,000. The beautiful company covers 1,5000㎡

We are a specialized food processing company and covers frozen, fresh and precooked aquaculture products,Deli-ocean company is located Tianjin,which is the hub of Beijing-Tianjin belt and the urban belt along Bohai. Deli-ocean is now headquartered in Binhai economic zone of Tianjin adjacent to the port of Tianjin.

The superior geographical location of deli-ocean makes it enjoy an edge in terms of domestic and foreign trade.Our company has been approved by Lloyd's Register Quality Assurance to GB/T 19001-2000, ISO 9001:2000 in 2003,the registration number is C031064. and assessed by Moody international in respect of the Food Safety Management (HACCP) System in 2004. the registration number is 0409007H,With specialized technicians, skilled workers, we develop the new product area and look for more healthy and fresh food material,then gradually improve the quality of product.Through the continuous efforts 、innovation and struggle ,After 13 years of development ,We've approved by EU, USA ,Korea and Russia for export registration for aquatic products and food ,proving to be the leading enterprise in Tianjin,China.

In the future of enterprise development , we strive to put the industry into a advanced enterprise leading food culture, and a famous brand with high reputation at the same time meeting the demand of customer diversification.



欧盛实业(天津)有限公司
OCEAN (TIANJIN) CORPORATION LTD.
Hotline:4006055089 Tel:022-66204957 Fax:022-66204788